InBrace Hidden Braces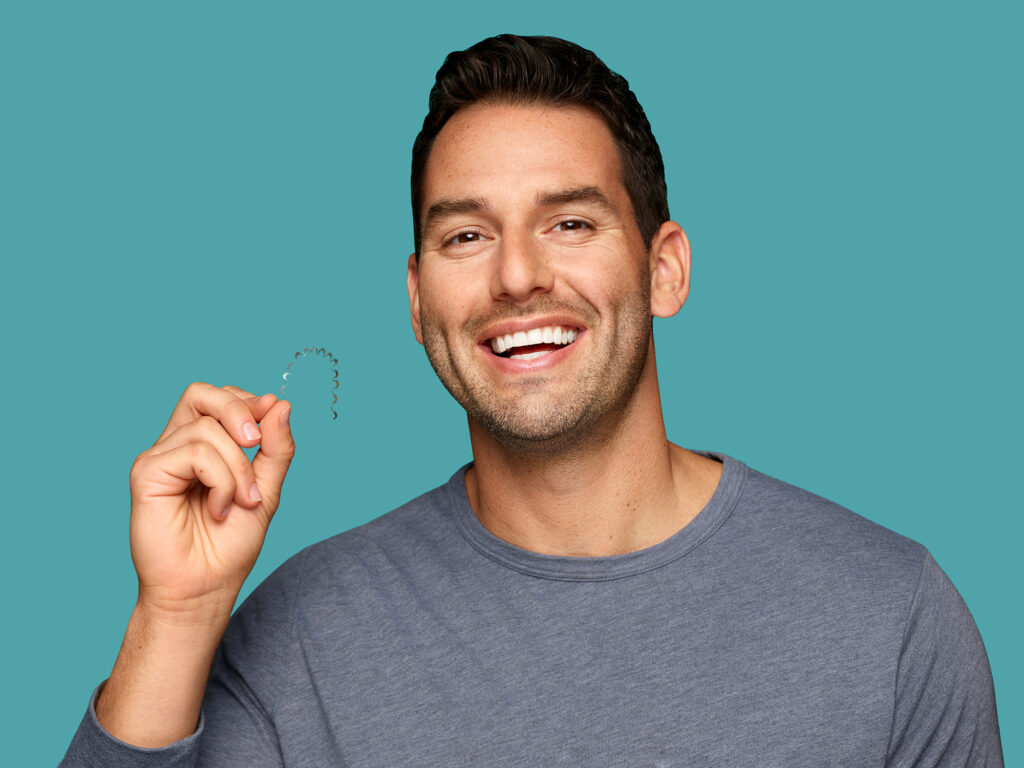 No Visible Wires and Works Behind the Teeth
With the advancements in technology, braces have changed from metal brackets on your teeth to lingual. These hidden appliances are affixed behind our clients' teeth and cover almost all of their orthodontic needs with just one treatment plan!
The InBrace™ system at The Hills Orthodontics offers a unique approach for those who want straightening without traditional wires or elastics holding it together—it works better than you could imagine because these invisible fixtures hold securely onto each individual's jawline while providing optimal support where needed most.
Invisalign
Invisalign utilizes a series of clear, removable aligners to straighten out the teeth over a period of about 12 to 18 months on average. These clear aligners are molded based on the patients teeth using 3-D computer imaging and are worn for 20 to 22 hours a day. Every few weeks, patients replace their currently used Invisalign aligner with the next one in the treatment steps to ensure progress and movement. With Invisalign, patients can get a healthy, straight smile without the hassles and noticeability of traditional braces.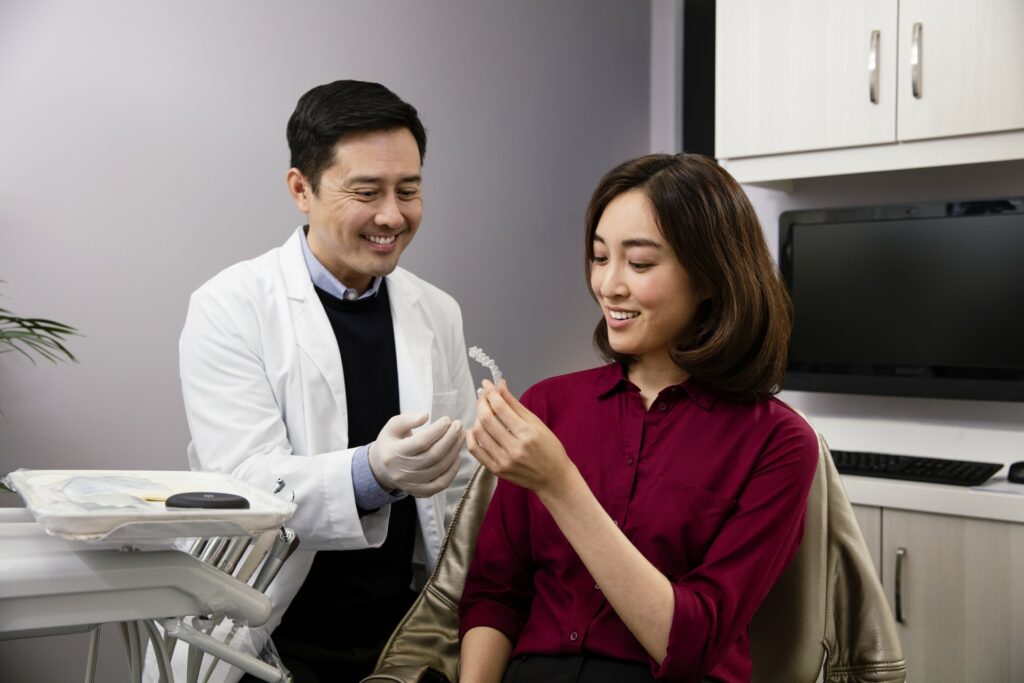 Braces
We offer Metal Braces as well as Ceramic Braces
Here at The Hills Orthodontics, we are a top braces provider in Orange County and Tustin. We serve the patients of Tustin and around Anaheim Hills with top quality care to ensure you get the smile of your dreams. We provide different on teeth braces options such as metal and ceramic braces. Either choice we will work with you to ensure you get the smile you deserve and having you feeling confident. We were given the rank of top 3 best orthodontists in Anaheim hills due to our excellent care and treatment options.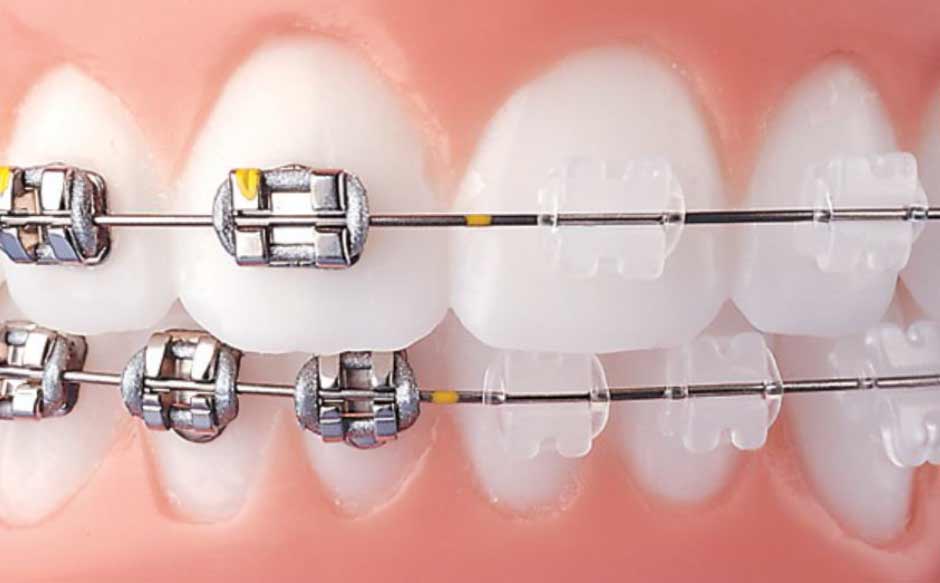 What are Metallic Braces?
Traditional metal braces are one of the most common methods in correcting alignment of patients teeth. Metal braces are made from high-quality stainless steel and titanium alloys. These were designed to resist corrosion, be strong, and durable. They are meant to withstand some of the harshest diets but keep in mind the metal wires are held in with tiny bands that still tend to fall off when chewing hard food.
This type of braces contain the following components:
Brackets

– these are attached to the front of the teeth with special strong dental cement and can be made of gold, stainless steel, nickel, or titanium. They have tiny slots that the archwire passes through to help guide the archwire to the right curve needed to align your teeth.

Archwire

– These are metallic wires that attach to your brackets. It is called archwire because your teeth form into an arch and that is the shape the wire till take. These guide and move your teeth so they are aligned to the right positions. It is an important part of your braces because, without them, your teeth will never move and be aligned. Archwires come in different sizes and material compositions.

Orthodontic ligatures

(Bands) – These are tiny rubber bands that tie brackets and wires together so the wire stays put. They are an essential part of your metal braces treatment because they help to evenly distribute occlusal forces to straighten your teeth. Without these essential rubber bands the only thing working to align your teeth would be the arch wire.
What are ceramic braces?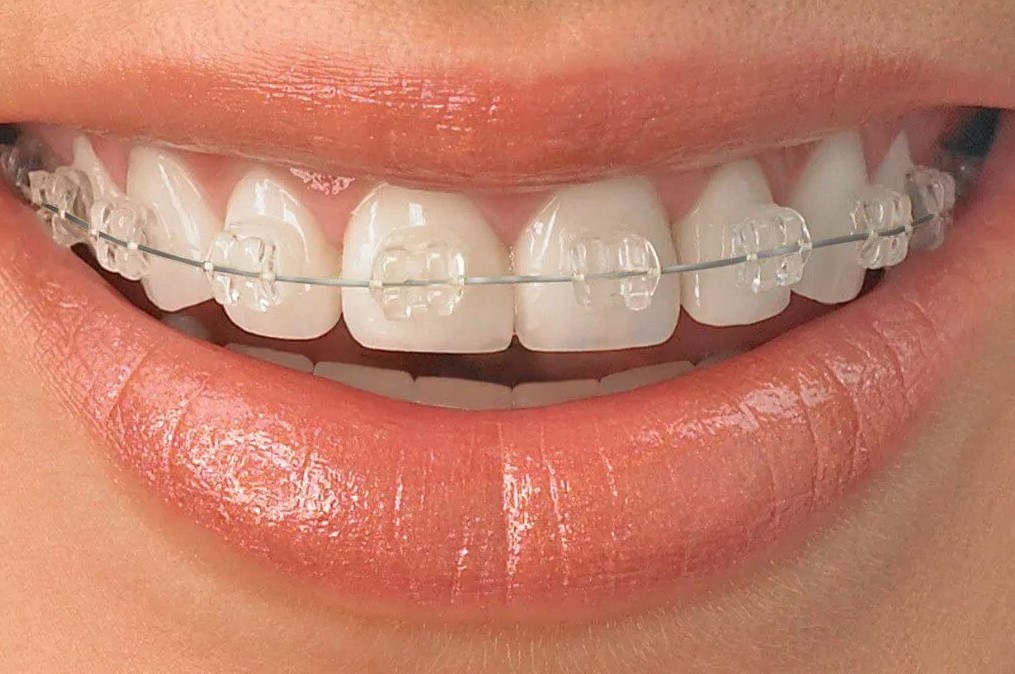 Ceramic braces are another common type of braces. They are tooth colored and are meant to be less noticeable than metallic braces. They are essentially metal braces but made with ceramic and meant to be less noticeable. They consistent of the same components to get your teeth aligned to the right position and usually work just as well.
Ceramic braces are stain-resistant, but the elastic bands that connect them to your brace's wires aren't. To prevent stains on your ceramic braces:
Brush and floss regularly

Avoid dark-colored beverages like coffee and soda

Avoid foods that stain like pasta sauce and blueberries

Visit your orthodontist regularly
If you wear ceramic braces, you'll also want to quit smoking and using chewing tobacco, as both products can leave yellow or brown stains on your teeth and the components of your braces.