Invisalign
Invisalign utilizes a series of clear, removable aligners to straighten out the teeth over a period of about 12 to 18 months on average. These clear aligners are molded based on the patients teeth using 3-D computer imaging and are worn for 20 to 22 hours a day. Every few weeks, patients replace their currently used Invisalign aligner with the next one in the treatment steps to ensure progress and movement. With Invisalign, patients can get a healthy, straight smile without the hassles and noticeability of traditional braces.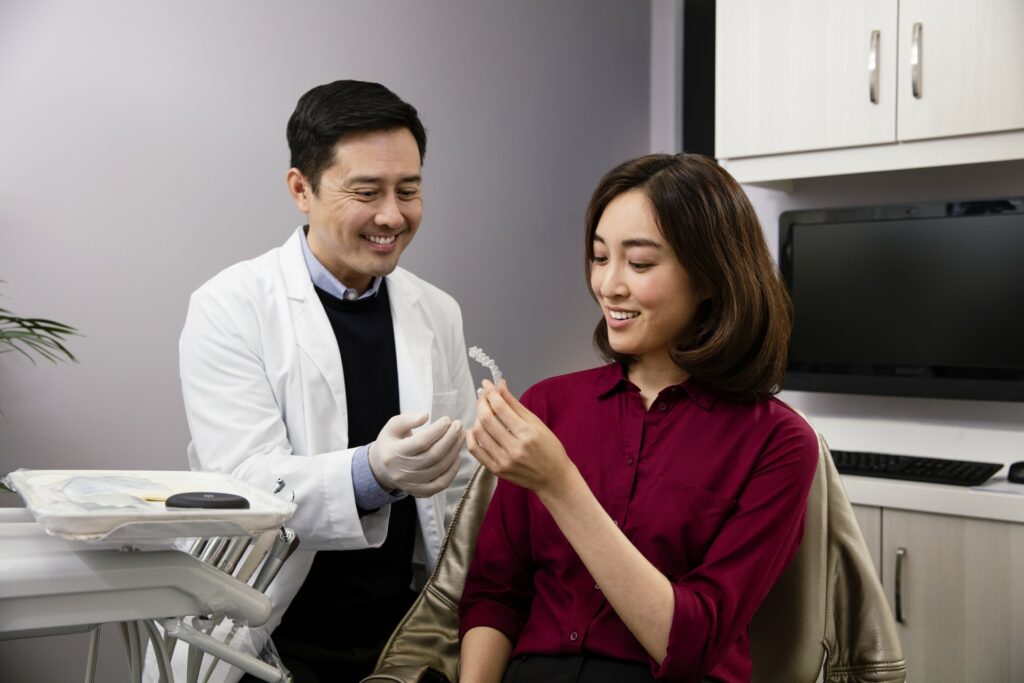 Practically Unnoticeable
The clear aligners are hard to notice, even when people are interacting with you close up.
Greater Comfort
Invisalign patients don't complain about mouth irritation caused by the brackets or wires of braces.
Treatment Is Easy

Patients remove aligners when eating, drinking beverages other than water, and cleaning their teeth.
Eat What You Want
Unlike traditional metal braces, you can eat your favorite snacks or meals with Invisalign.
Remove When Needed
You can take out your aligners when needed, it is all in your control on when you wear them.
Easy Oral Hygiene
Without brackets or wires, patients can floss and brush as usual and keeps teeth as clean as always. No special tools required.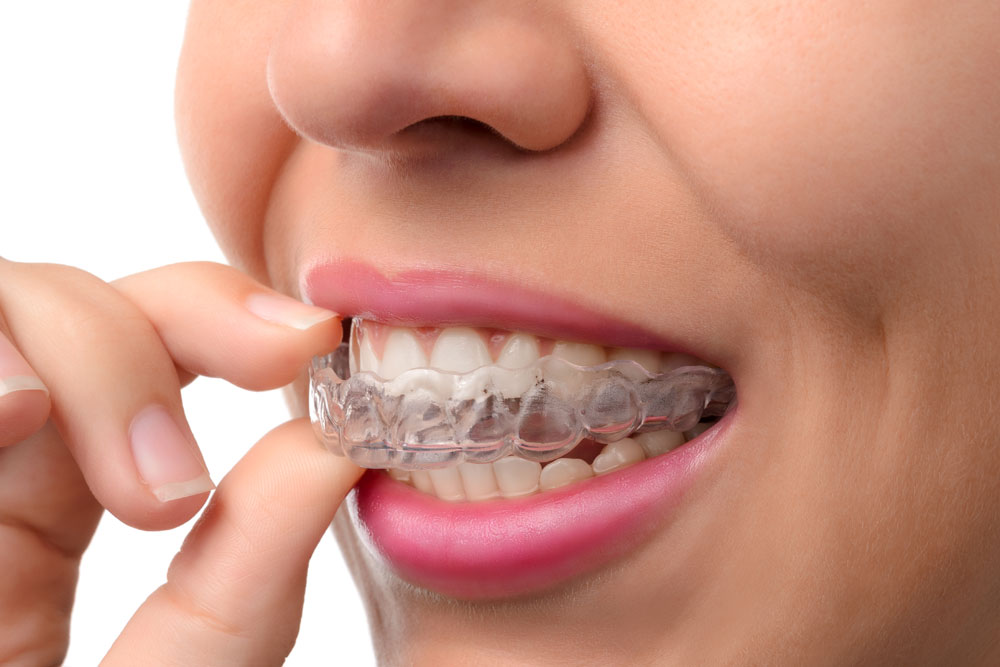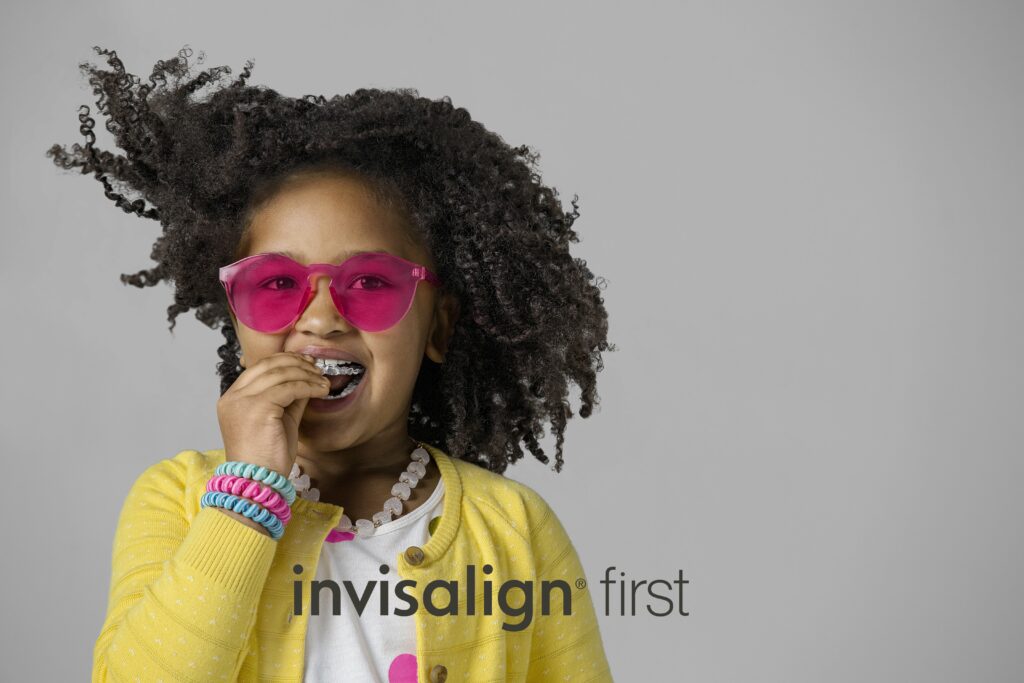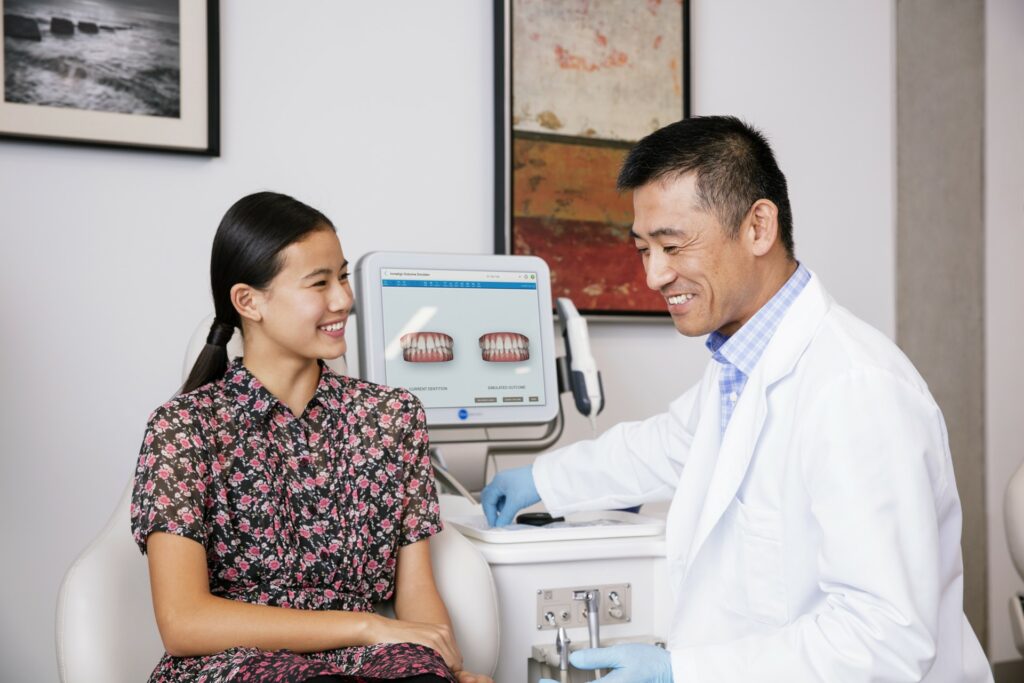 Cutting edge technology

We utilize the latest technologies to ensure patient comfort and to streamline treatment progress to ensure alignment.
Orthodontic treatment for children, teens and adults
The variety of Invisalign treatment options available today make it easy to help individuals of all ages achieve the smile they have always wanted.
Focus on customer care
Patients and patient families enjoy lively interactions with our entire team, our caring environment, our patient-­oriented hospitality, and open communication with our experienced team.
HOW CAN I GET STARTED WITH INVISALIGN?
Contact Our office (714) 998-4700 to set up a complimentary consultation to see if you are a candidate for Invisalign. You do NOT need a referral from your dentist to be seen by a specialist such as a Dr. Luong.
HOW LONG DOES INVISALIGN TREATMENT LAST?
The duration of your Invisalign treatment will depend on your case is and is completely dependent upon you following our instructions for wearing your Invisalign aligners. It varies case by case with treatments ranging from 2 months to 2 years. This time frame is depending on just how much alignment is needed. Most Invisalign cases are completed in similar time that traditional braces take.
HOW OFTEN DO I NEED TO WEAR MY ALIGNERS?
If you do not wear them for the recommended time, they simply will not work. You MUST wear your aligners for 20 to 22 hours per day. You'll only take them out only when eating and when brushing and flossing your teeth.