As an experienced orthodontist, I understand that a beautiful smile is more than just an attractive asset; it's a powerful tool that can boost your confidence, enhance your self-esteem, and make a lasting impression on others. In today's world, where first impressions matter more than ever, investing in your smile is an investment in your personal and professional life. With the plethora of braces options available, it's essential to find the right solution that suits your needs, preferences, and budget. In this comprehensive guide, I'll provide an in-depth overview of the different types of braces, exploring their benefits and drawbacks, and highlighting the factors that can influence your decision.
Understanding Your Orthodontic Needs
Embarking on your journey to a perfect smile begins with evaluating and understanding your orthodontic needs. To do this, consider the following factors:
Assessing your dental issues:

The type of braces best suited for you will depend on the specific dental problems you're experiencing. Common issues include overbites, underbites, crossbites, crowded teeth, and gaps between teeth. Each of these issues may require a different treatment approach, so it's crucial to identify your unique needs before choosing a solution.

Considering your age and lifestyle:

Your age and lifestyle can play a significant role in determining the right braces for you. For example, while traditional metal braces might be an ideal option for younger patients, adults might prefer more discreet solutions like Invisalign or Inbrace. Furthermore, your daily routine, dietary habits, and commitment to oral hygiene can also influence your choice.

The role of an orthodontist in selecting the right braces:

At

Anaheim Hills Orthodontics

, I can expertly guide you through the process of selecting the perfect braces. By thoroughly evaluating your dental issues, discussing your goals and preferences, and taking your lifestyle into account, I can recommend the most suitable treatment plan for you.
Types of Braces and Their Benefits
Metal Braces
When you think of braces, you likely envision the traditional metal braces that have been a staple in orthodontics for decades. Metal braces consist of small metal brackets that are bonded to the front of each tooth and connected by a wire. The wire is periodically tightened, applying pressure to your teeth and gradually moving them into the desired position.
Pros of Metal Braces:
Highly effective in treating a wide range of orthodontic issues, including complex cases

Generally more affordable than other types of braces

Colorful bands can be added for a personalized touch, making them a fun option for children and teens
Cons of Metal Braces:
The most visible type of braces, which can be a concern for image-conscious individuals

Can cause discomfort or irritation, especially in the early stages of treatment

Certain dietary restrictions are necessary to avoid damaging the braces
Who should consider metal braces? If you're looking for a cost-effective solution that can effectively address your orthodontic issues and aren't overly concerned about aesthetics, metal braces might be the ideal choice for you.
Ceramic Braces
Ceramic braces offer a more discreet alternative to traditional metal braces while still providing the same level of effectiveness. These braces are made from tooth-colored ceramic material, allowing them to blend in with your natural teeth for a less conspicuous appearance.
Advantages of Ceramic Braces:
Aesthetically pleasing due to their tooth-colored appearance

As effective as metal braces in treating most orthodontic issues

Less likely to cause discomfort or irritation compared to metal braces
Disadvantages of Ceramic Braces:
More prone to staining, especially if not properly maintained

Typically more expensive than traditional metal braces

Brackets may be larger and more brittle than metal brackets, requiring extra care
Who should consider ceramic braces? If you're seeking an effective yet more subtle orthodontic solution that doesn't compromise on results, ceramic braces could be an excellent choice for you.
Invisalign
Invisalign has revolutionized the world of orthodontics, offering a virtually invisible treatment option that has become increasingly popular among patients. This system utilizes a series of custom-made, clear plastic aligners that are designed to gradually shift your teeth into their desired positions.
Pros of Invisalign:
Nearly invisible, making them an ideal choice for those concerned about aesthetics

Aligners are removable, allowing for easier eating, drinking, and oral hygiene

Typically more comfortable than traditional braces, with no brackets or wires to cause irritation
Cons of Invisalign:
May not be suitable for all orthodontic issues, particularly more complex cases

Generally more expensive than traditional metal braces

Requires discipline to wear the aligners for the recommended 20-22 hours per day
To determine if Invisalign is the right choice for you, it's essential to consult with a qualified orthodontist like myself at Anaheim Hills Orthodontics. I can assess your specific needs and determine if Invisalign is a viable option for your treatment plan.
Inbrace (Lingual Braces)
Inbrace, also known as lingual braces, takes the concept of invisible braces to a whole new level. These braces are custom-made to fit the inner surfaces of your teeth, rendering them entirely hidden from view. Inbrace offers the same level of effectiveness as traditional braces, with the added benefit of being virtually undetectable.
Benefits of Inbrace:
Completely hidden from view, making them the most discreet orthodontic option available

Can treat a wide range of orthodontic issues, including complex cases

No need for dietary restrictions, as there are no brackets or wires on the front of the teeth
Drawbacks of Inbrace:
Can be more challenging to clean and maintain, as the braces are located on the inner surfaces of the teeth

May take longer to adjust to, with potential initial discomfort due to the braces' position

Typically more expensive than traditional metal braces and other orthodontic options
Is Inbrace the right choice for you? If you're seeking the ultimate in discreet orthodontic treatment and are willing to commit to the required maintenance and potential initial discomfort, Inbrace could be the perfect solution for you.
Conclusion
In today's orthodontic landscape, there are numerous types of braces available to help you achieve the smile of your dreams. Whether you opt for metal braces, ceramic braces, Invisalign, or Inbrace, it's vital to understand your orthodontic needs and consult with a qualified professional like myself to ensure the best possible results.
Always remember that the journey to a beautiful smile begins with a personalized approach. Don't hesitate to contact Anaheim Hills Orthodontics to schedule a consultation with me, Dr. Brian Luong, DMD, and discover which braces option is the perfect fit for your unique situation.
About The Author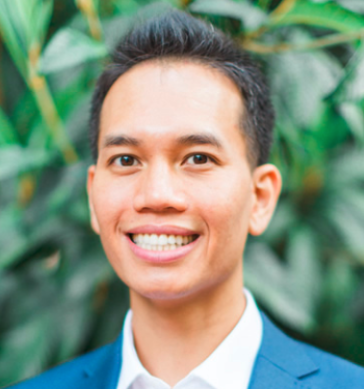 Dr. Brian Luong is a highly skilled dentist with a passion for orthodontics and sleep apnea research. A proud UCI alumnus, he went on to earn both his DMD and MBA at Harvard University. Dr. Luong has completed hospital dentistry and orthodontics residencies at UCSF and the University of Nebraska Medical Center, respectively. When not perfecting smiles, Dr. Luong is dedicated to giving back through mentorship, supporting medical missions, and serving the community.