As an experienced orthodontist, I understand that embarking on the journey toward a beautiful, straight smile can be both exciting and overwhelming. At Anaheim Hills Orthodontics, my team and I pride ourselves on providing personalized, comprehensive orthodontic care to patients in the Orange, Anaheim, Anaheim Hills, Placentia, and Yorba Linda areas. With a wide range of treatment options available, including braces, Invisalign, Inbrace, and more, it's crucial to choose the right solution that will address your unique dental needs and give you the best results. In this article, I'll delve deeper into the world of metal and clear(or ceramic) braces, examining their pros and cons to help you make an informed decision about which type is best suited for your needs.
Metal Braces: A Tried-and-True Option
Metal braces have been the standard in orthodontic treatment for many years, and their enduring popularity is a testament to their effectiveness. Comprised of high-quality stainless steel, these braces provide the strength and durability necessary to correct a wide range of dental issues. 
Pros of Metal Braces
Durability and strength: Metal braces are built to last. Crafted from top-notch stainless steel, these braces can withstand the everyday wear and tear that comes with orthodontic treatment. Their strong construction makes them an ideal choice for patients with severe dental issues or those requiring significant tooth movement. For example, cases involving large overbites, underbites, or crossbites are often treated more effectively with metal braces.
Lower cost: One of the primary reasons many patients opt for metal braces is their affordability. Compared to other types of braces, such as Clear braces or Invisalign, metal braces are generally more budget-friendly. This makes them an appealing option for those without dental insurance or who are concerned about the overall cost of orthodontic treatment. In fact, according to Oral-B, metal braces can be up to 50% less expensive than Clear braces.
Suitable for complex cases: Due to their strength and durability, metal braces are often the preferred choice for treating severe dental issues or complex cases that require significant tooth movement. According to the American Association of Orthodontists, metal braces are effective in treating even the most challenging orthodontic cases, such as severe crowding or rotations.
Cons of Metal Braces
More noticeable: One of the primary drawbacks of metal braces is their visibility. The metallic appearance of the brackets and wires can be quite noticeable, which may be a concern for some patients, particularly adults who are seeking a more discreet option. For example, professionals who regularly interact with clients or colleagues may be more conscious of their appearance and prefer an alternative solution.
Potential for discomfort: Orthodontic treatment inevitably involves some degree of discomfort. However, metal braces may cause more irritation to the cheeks, gums, and lips than other types of braces, particularly during the initial adjustment period. While advancements in orthodontic technology have led to smaller and more comfortable metal braces, some patients may still prefer a less noticeable and more comfortable option. 
Clear Braces: A Subtle Alternative
Clear braces are an increasingly popular choice for patients who desire a more aesthetically pleasing orthodontic solution. Made of a tooth-colored Clear material, these braces are designed to blend in with the natural color of your teeth, making them a more discreet alternative to metal braces.
Pros of Clear Braces
Aesthetically pleasing: One of the main advantages of Clear braces is their appearance. Unlike metal braces, Clear braces are designed to match the color of your teeth, making them a more discreet option for orthodontic treatment. This can be particularly appealing to adults and older teens who may feel self-conscious about wearing traditional metal braces.
Less irritation to gums: Clear braces tend to cause less irritation to the gums and surrounding soft tissues than metal braces. This can make them a more comfortable option for some patients, particularly those with sensitive mouths or a history of gum issues. In addition, the smoother surface of Clear braces may contribute to a more comfortable orthodontic experience overall.
Stain-resistant: The Clear material used in these braces is designed to resist staining, ensuring that your braces maintain their discreet appearance throughout your treatment. This can be an important consideration for patients who are concerned about maintaining a polished, professional appearance during their orthodontic journey. 
Cons of Clear Braces
Higher cost: Clear braces tend to be more expensive than metal braces, which may be a deterrent for some patients. However, for those who prioritize aesthetics and are willing to invest in a more discreet orthodontic solution, the additional cost may be well worth it. 
Slightly less durable: While Clear braces are still relatively strong and durable, they're not quite as robust as metal braces. As a result, they may be more prone to breaking or chipping, particularly in cases involving significant tooth movement. It's important to weigh the benefits of a more discreet appearance against the potential for increased maintenance and care.
Factors to Consider When Choosing Braces
When deciding between metal and Clear braces, it's essential to consider the following factors:
Severity of Dental Issues
Ask yourself: How complex is your case? Are metal or Clear braces better suited for your needs? If you're dealing with severe dental issues or require extensive tooth movement, metal braces may be the better option due to their strength and durability. On the other hand, if your case is less severe, Clear braces may provide the aesthetic benefits you desire without compromising on effectiveness.
Aesthetic Preferences
Consider how important the appearance of your braces is to you. Are you willing to pay extra for a more discreet option? If the aesthetics of your braces are a top priority, Clear braces may be the better choice. However, if you're not overly concerned with the visibility of your braces and would prefer a more cost-effective solution, metal braces might be the way to go.
Budget Considerations
Before making a decision, compare the costs of metal and Clear braces. Also, take into account any insurance coverage you may have and the availability of payment plans at our orthodontic practice. While Clear braces may be more expensive, their discreet appearance may justify the additional cost for some patients.
Making the Right Decision
Ultimately, the best way to determine which type of braces is right for you is to consult with a professional orthodontist. At Anaheim Hills Orthodontics, I will work with you to evaluate your dental needs and discuss the pros and cons of each type of brace. With my guidance, you'll be better equipped to make the right choice for your unique situation.
Conclusion
Both metal and Clear braces have their advantages and drawbacks. By weighing the pros and cons and considering factors such as the severity of your dental issues, your aesthetic preferences, and your budget, you can make an informed decision about which type of braces is right for you. Remember, the ultimate goal is to achieve a healthy, beautiful smile – and with my expertise at Anaheim Hills Orthodontics, you're in good hands.
Ready to take the first step toward your perfect smile? Contact us today to schedule a consultation and discover which type of braces is the best fit for you.
About The Author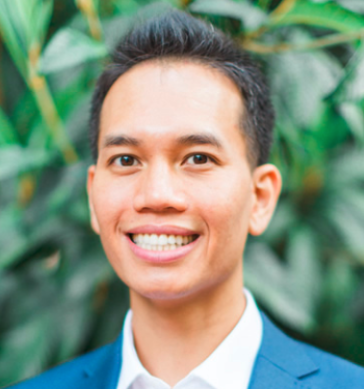 Dr. Brian Luong is a highly skilled dentist with a passion for orthodontics and sleep apnea research. A proud UCI alumnus, he went on to earn both his DMD and MBA at Harvard University. Dr. Luong has completed hospital dentistry and orthodontics residencies at UCSF and the University of Nebraska Medical Center, respectively. When not perfecting smiles, Dr. Luong is dedicated to giving back through mentorship, supporting medical missions, and serving the community.